In an exclusive agreement, IBM and Onyx Government Services have partnered to help you:
Drive agility
Reduce risks
Eliminate bottlenecks
…with SAS Viya® analytics platform hosted on IBM POWER9™ servers.
IBM POWER9 provides outstanding memory bandwidth and overall superior system throughput required for in-memory analytics implemented in SAS Viya — enabling Onyx to help clients generate key insights, on time, every time.
And with greater than five 9's availability, IBM POWER9 servers help reduce the risk of Onyx's data scientists missing deadlines due to system outages.
For more information about SAS Viya on IBM POWER9 server systems: https://www.ibm.com/it-infrastructure/power/capabilities/sas-viya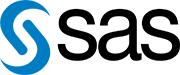 Onyx Government Services has been a SAS Institute Silver Tier Partner since 2014. The strategic partnership is strongly aligned to help state and federal customers maximize the value of their SAS investment by leading efforts in platform modernization, platform integration, application management, and advanced analytic model development.
With SAS Viya® analytics platform, we advise clients on integrating open source and SAS solutions for on-premises, cloud and hybrid cloud environments.
SAS certified
Partnered virtually with SAS on first SAS Viya "Bootcamp for Partners" session
Successful customer engagements within federal civilian, defense (DoD), and state and local agencies and other government organizations
For more information on SAS Viya solutions: https://www.sas.com/en_us/industry/government.html

Onyx Government Services partners with Databricks – the Data and AI Company – to provide clients with reliable data engineering, leveraging the power of Apache Spark™, Delta Lake, and MLflow for truly scalable data science. The partnership with Databricks was the next logical step to offer large-scale processing of batch and streaming workloads our clients are looking for.
Clients can access all their data to keep it up-to-date, allowing instant retrieval of the most time-sensitive data. And with the ability to develop reliable datasets through Delta Lake's ACID transactions, schema enforcement, and other file enhancements, clients get more effective, rapid results, leading to greater analytics' contribution.
Real-time access of all your data
Consistent pipelines automate updates of batch and streaming data
Faster time-to-value performance
For more information on Databricks reliable data analysis solutions: https://databricks.com/solutions/data-pipelines